Brotherly Love
Cuddle Me
Baby Quilt
This beautiful pin wheel quilt was made with love and given as a baby shower gift.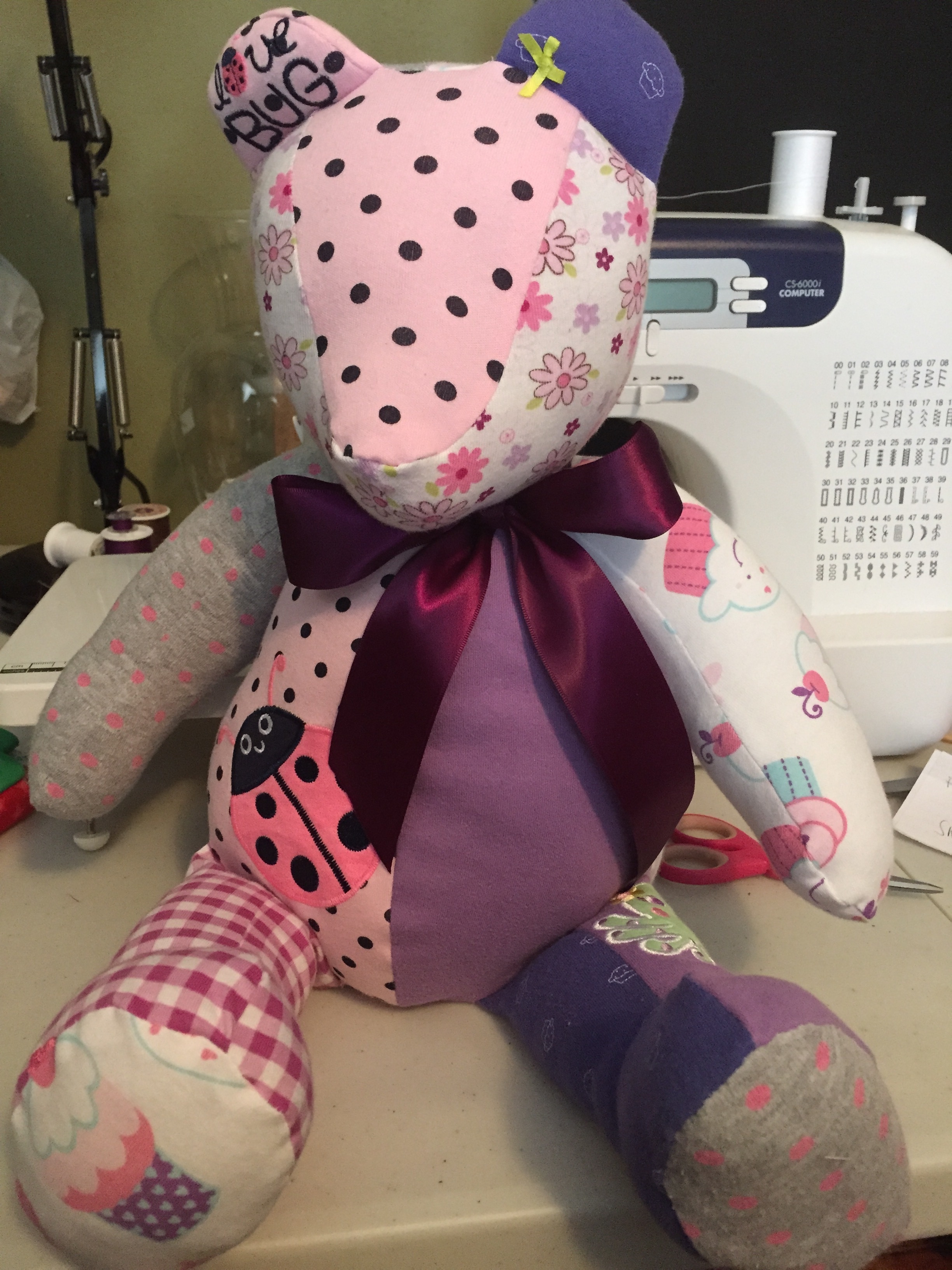 Babies First
This lovely little bear was created from babies first onesies and outfits. Yours can be too.
Memory Laps
This cozy little lap quilt was made from a loved ones favorite shirts. What a perfect way to hold on to your memories.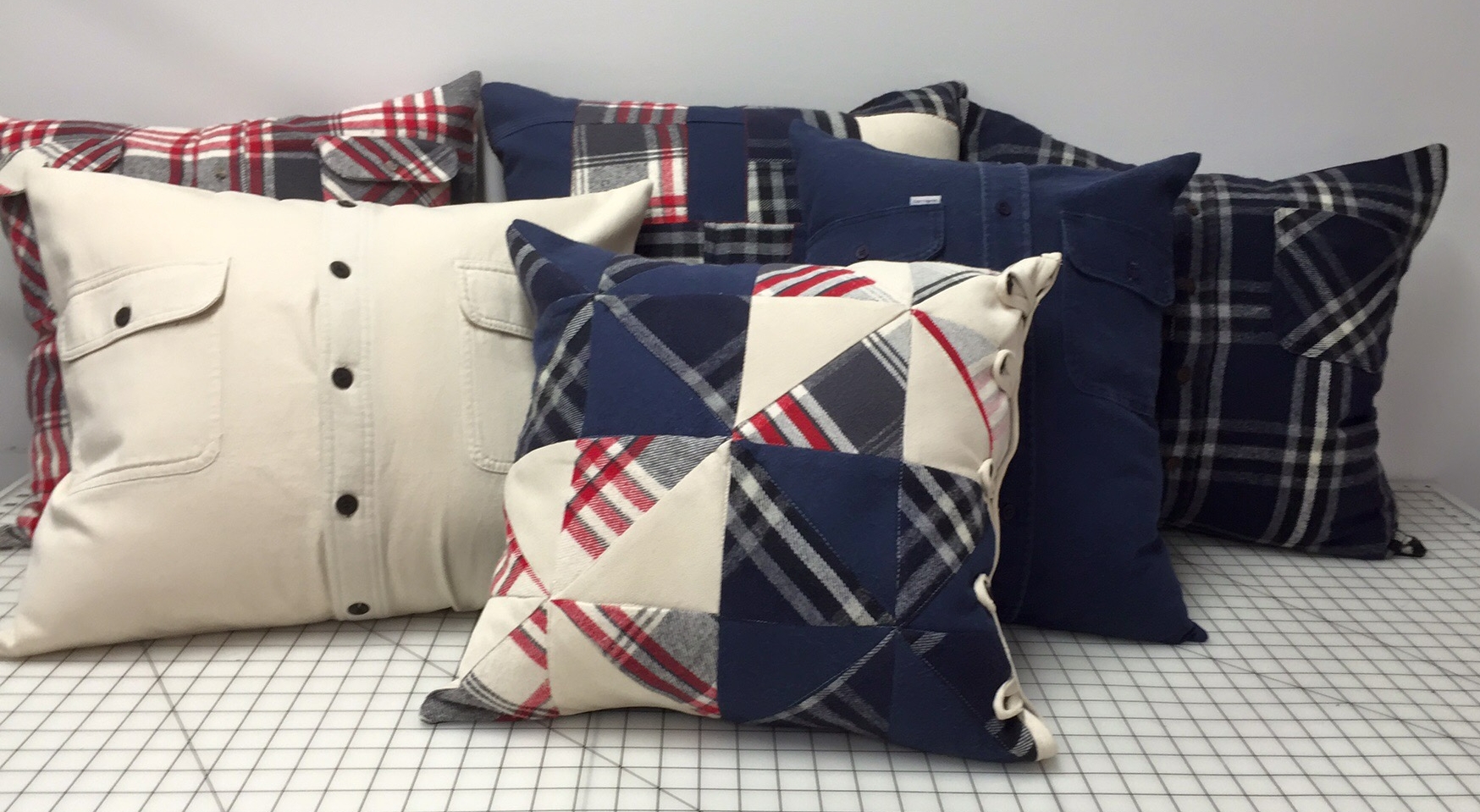 Hug It Out Pillows
Give me your old button down shirts and I will create these perfect pillows. Buttons stay functional, so the cover can go into the washer and dryer. These pillows are perfect for everyone.
The Big One
This 22 inch bear has the perfect hugs.
Fairy Herb Garden
Fabric Pupmkin
This is a fun project for the October 2017 Craft Night Out With Always Remember Me Bears.
Our Troops
Thanks to my niece Emma for her three tours to Iraq and Afghanistan. Here's her memory troops lined up in their home.
Crosby Take 2
This beautiful blue and white chevron quilt was crafted for our local Crosby High School Class of '77 class reunion. I hope the winner loves this 60"x60" cozy throw. Special orders are always welcome.
Dresdens For Me
With all the projects you see none of these were for me. I just fell in love with this project as it came together, so much so it had to come home with me. The vibrant colors are just so playful. Love!
Semper Fi
This guy honors my Marine Sean. He is truly a cherished treasure in our home. Thanks to all our Military men and woman for their service.
Remembering Baby
This memory quilt was made using onsies and t-shirts.
Tumbler Flag
Our Tumbler Flag can be made During Sew It Sunday. Trust me its easier than it looks.